The "Pietre d'Inciampo" (stumbling blocks)
Turin welcomes the new Stumbling Blocks by Gunter Demnig
For the ninth year, Turin welcomes the Stumbling Stones (Stolpersteine) by Gunter Demnig.
On 12th and 13th January 2023 13 new stones dedicated to as many victims of Nazi and fascist deportation have be installed. Thus there are be 143 stumbling blocks present in the city area.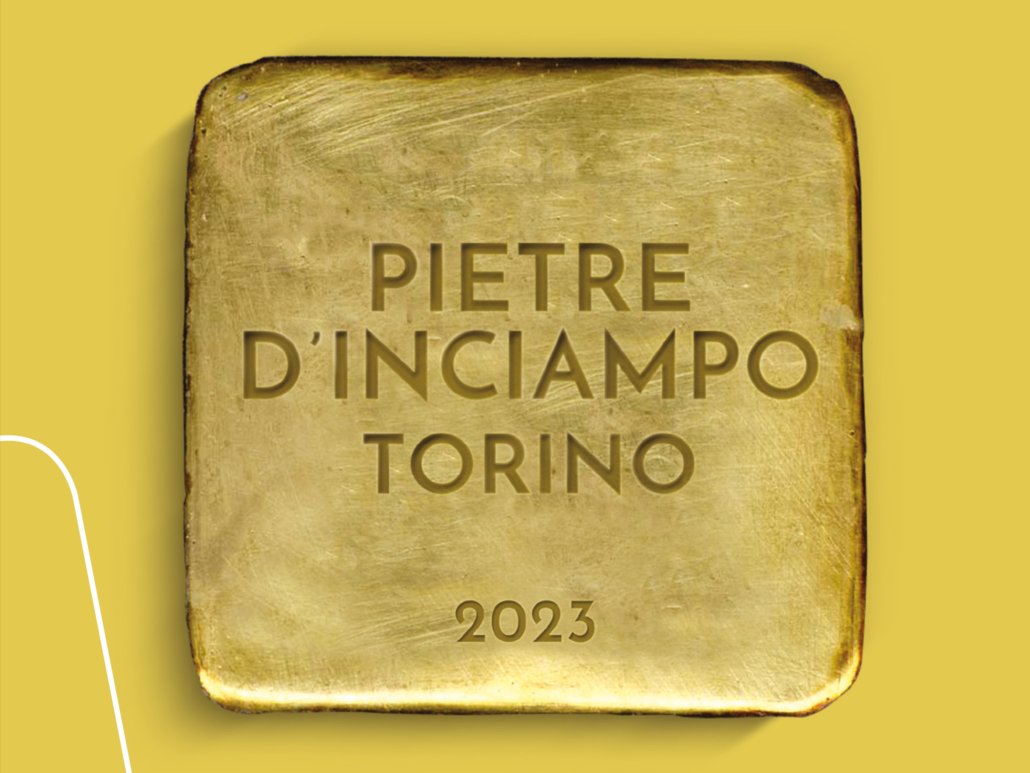 The "Museo diffuso della Resistenza, della Deportazione, della Guerra, dei Diritti e della Libertà" of Turin – in collaboration with the Jewish Community of Turin, the National Association of Ex Deported Persons (Aned) – Turin section and the Goethe Institut Turin – for the ninth year, has brought Gunter Demnig's Stolpersteine to Turin, a European project conceived and created by the German artist to remember the individual victims of Nazi and Fascist deportation. The artist produces small brass plaques set on concrete cubes which are then inserted into the pavement in front of the last home freely chosen by the victim. Each plate bears "He lived here…", the victim's name, date and place of birth and death/disappearance. More than 90,000 stones have been laid across Europe.
As in previous years, the students of 10 Turin schools of all levels were actively involved in an educational itinerary created by the Museum in collaboration with the Istoreto (Piedmontese institute for the history of the Resistance and contemporary society "Giorgio Agosti" ) and the ANCR (National Cinematographic Archive of the Resistance), whose conclusion is expected in the month of March, with the staging of public events. Also for this edition, the educational path has the support of the Polo del '900 as an integrated teaching project.
For the occasion, an important book was produced dedicated to the German artist Gunter Demnig and his stumbling blocks, a widespread and shared monument for Europe. To remember the victims of Nazi fascism, the artist produces small brass plaques placed on stone cubes that are set into the pavement in front of the last home freely chosen by the victim. The Albertina Academy of Fine Arts, after having accepted the candidacy by the Widespread Museum of the Resistance of Deportation, War, Rights and Freedom of Turin, conferred the title of Academician of Honor on Gunter Demnig on 12 January 2022. The volume contains the acts, speeches and essays produced on the occasion of the ceremony and as a reflection on the artistic project.
Find out more on the book page:
https://prinp.com/wp-content/uploads/2023/01/Schermata-2023-01-11-alle-12.30.24.jpg
1548
2062
Dario
https://prinp.com/wp-content/uploads/2022/05/logo-prinp-ok.png
Dario
2023-01-11 16:56:38
2023-01-26 18:29:47
The "Pietre d'Inciampo" (stumbling blocks)